HYPNOTHERAPY FOR BODY DYSMORPHIA

LIVE THE LIFE YOU DESERVE
FREE YOURSELF FROM BODY DYSMORPHIC DISORDER
Body Dysmorphia is a very serious psychological disorder that can have a very serious impact on peoples lives. There are varying levels to the disorder, but they all involve the perception of having some kind of physical defect that are usually completely irrational. An example of this might be a very underweight person seeing themselves in the mirror as fat. Or a very beautiful person seeing someone very ugly in the mirror. These defects are just a part of the persons self-image and are not seen by other people that see you.
People with a milder version of body dysmorphia may be subconsciously aware that these defects do not exist, but their perception sees them anyway. More serious levels of the illness are the complete belief that what they see in the mirror is the truth and that everybody else is lying to them when they don't see the same defects.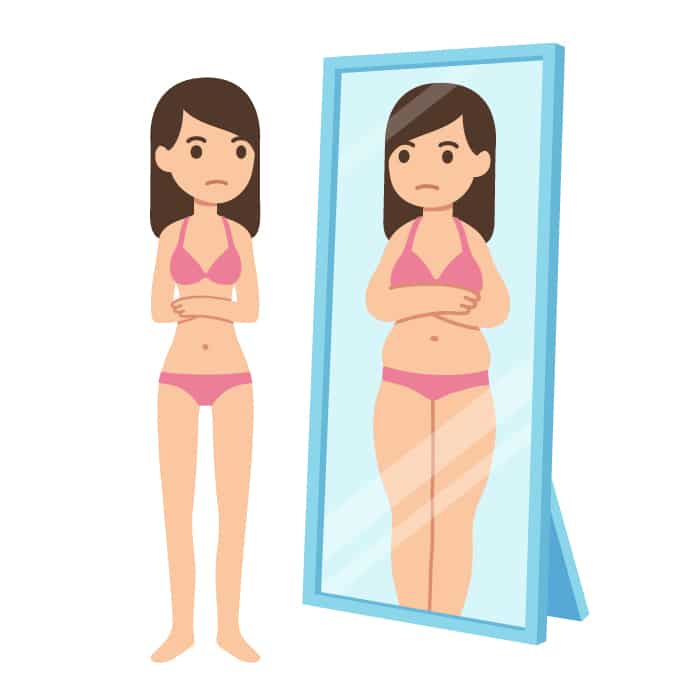 Can hypnotherapy help with body dysmorphic disorder?
Hypnotherapy is one of the best methods of dealing with Body Dysmorphic Disorder. The hypnotic state of trance can place you in a very relaxed and suggestible state, which is ideal for re-programming your self image. I also use several other forms of therapy during our sessions to re-enforce the new belief systems we have programmed during your hypnotherapy session.
Body Dysmorphic disorder responds well to hypnotherapy, but it's a complex illness that may have other underlying problems that led to the disorder in the first place. We will investigate what these are and address them during your treatment. It may take several sessions to start seeing the real benefits but I am confident I can help you remove the shackles of this disorder, and in fact, in some cases have brought about very high self image and confidence in their appearance.
MAKE THE CHANGES TO YOUR LIFE THAT YOU DESIRE - START TODAY
HYPNOTHERAPY IN BIRMINGHAM, SOLIHULL & ONLINE SERVICES